Worst July on Record for Retail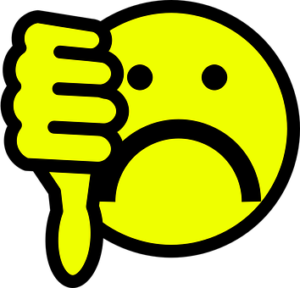 July saw poor figures for retail, although the statistics were presented in different ways by the media.
Although there was a very small increase in growth in July, sales data from the British Retail Consortium (BRC) showed total sales increased by just 0.3% in July, compared with a rise of 1.6% in July last year.
This makes it the weakest since these records began in 1995.
Helen Dickinson, the chief executive of the BRC, said "While retailers will welcome the return to growth, it has nonetheless been a punishing few months for the industry. The combination of slow real wage growth and Brexit uncertainty has left consumer spending languishing with the 12-month average total sales falling to a new low of just 0.5%"
Separately, a survey of retailers by the Confederation of British Industry (CBI) also found sales fell in July, marking the worst period in eight years for the high street.
Barclaycard, which processes nearly half of credit and debit card transactions in the UK as the largest credit card provider, also reported that British families had begun to rein in their spending on essential items.
It said that consumer spending rose by 1.7% on the year in July. However, sales of essential items – recorded by spending in supermarkets and on petrol – fell by 0.9%.
Esme Harwood, a director of Barclaycard, said: "Spending has remained relatively subdued over the past few months, with an underlying uncertainty about the wider economic and political landscape causing many to hold off making purchases on bigger ticket items."
This downturn was also reflected in online sales. According to the latest IMRG Capgemini eRetail Sales Index, online sales in July slowed to just 4.4 per cent growth year-on-year.
When compared to the previous month, July's online retail sales declined by 5.7 per cent.
Despite popular sporting events and Amazon Prime Day, these figures represented the lowest ever annual increase for July and fell well short of the five-year average of 10.2 per cent.
Clothing sales followed a similar pattern to the overall result, with positive growth of 4.5 per cent failing to match June's high of 15.7 per cent or the five-year average of 8.6 per cent.
Even sectors such as alcohol and home & garden recorded negative growth in July.
Garden sales also fell by 44.6 per cent compared to growth of 22 per cent last year, contributing to a low overall growth for home and garden of 5.4 per cent.
IMRG insight director Andy Mulcahy said online sales growth had been quiet throughout the first half of 2019, but in June there "seemed to be a bit of a bounce-back that hinted toward growth picking up again".
"However, there is now evidence that the June performance was artificially inflated by heavy discounting to stimulate sales activity, and it seems likely that some of that volume was pulled forward from July," he said.
"There is usually a dip between June and July, but this year it was down 5.7 per cent, a sharper decline than the five-year average of 1.1 per cent."