Why are sales down generally on eBay?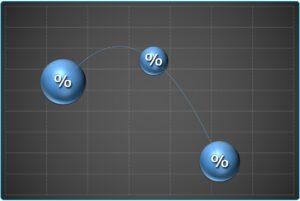 For many sellers eBay UK has seen a general decrease in sales over the last 3-4 months.
We believe this is a combination of a number of factors – read on to find out whether any or all of these elements may explain a downturn in sales for your account.
Economic uncertainty
As many commentators have observed, the UK uncertainty over Brexit (and to a lesser extent the tariff wars between China and the USA) has resulted in a slowdown in many parts of the economy, including retail. Although the High street has been most badly affected, retail generally including online has seen poor or no growth recently.
It seems that buyers as well as businesses are being prudent about making purchases and hesitating rather than risking.
eBay downturn
In its latest announcements eBay was candid in admitting that sales had slowed even though profits were up – this came from an increase in Marketing revenue.
Following on from the eBay downturn is the related increase in importance of Promoted Listings. eBay has been clear that increased revenue will come from sellers utilising Promoted listings more. This is likely because Amazon has earned so much money from Advertising, and eBay wants some of that pie.
Promoted listing fees are only payable when a buyer clicks on the ad and subsequently makes a purchase within 30 days, so even if you have a rate of 20% this will not apply to every sale of that item.
Promoted Listings do need to be monitored to make sure rates are working – similar to Amazon campaigns.
Odd search results
As mentioned recently, we have seen some very odd search results. We think (tentatively) that this is a further example of eBay prefiltering and personalising the buying experience. We already know that Personalisation is an important part of eCommerce, from sending emails addressed to a buyer's first name to targeting checkout abandonment with discounted prices, the inexorable move towards making buyers feel special continues.
eBay have seen that when buyers search for "9ct gold chain" they are much more committed to buying a 9carat gold chain than buyers searching for "gold chain 9ct" – this search indicates that buyers have initially looked for any gold chain, including gold plated and gold tone, before refining their search to 9 carat.
After much research, we have concluded that eBay also knows that for sales made of 9ct gold chains, there is a higher than usual number that sell at auction and are second hand.
So, eBay is refining those searches of "9ct gold chain" to show more auctions and pre-owned listings.