What changed on eBay in 2018?
2018 was thankfully a quieter time for eBay changes, which was just as well as some of the coding changes to templates in 2017 were quite complex.
However we managed to avoid almost all of the pitfalls and learned how to react quickly to implement changes to keep all client accounts performing smoothly.
Although there were many changes over the year, many were small adjustments such as fee increases, or were changes implemented that had been flagged up well in advance.
As 2019 is nearly upon us, here's a recap of what's changed, the reasons for it and the implications for you. All these topics were originally covered in more detail in previous reports.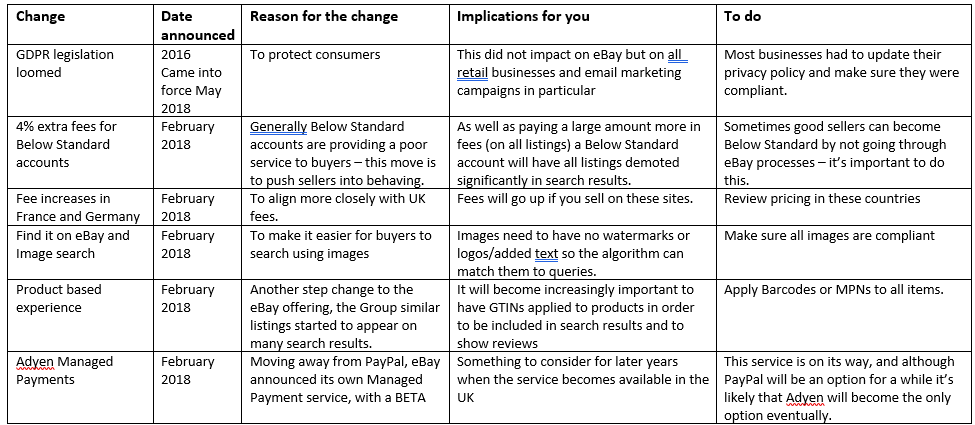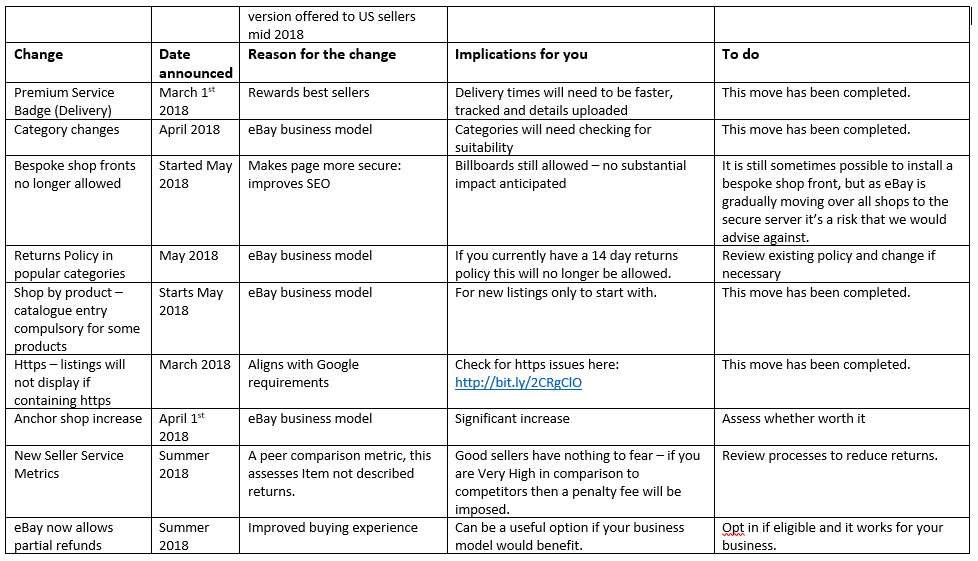 If you have enjoyed reading this post, check out my other insights into eBay by clicking here – eBay Blog
North Tyneside businesses can get my help fully funded – Click here to contact me to find out how.
If you would like to be added to our FREE Newsletter please fill in the form below: