We can all do with a smile at the moment – here is the latest in our series of the lighter side of eBay – funny and strange listings we have seen recently.
Elf Sweat candles anyone?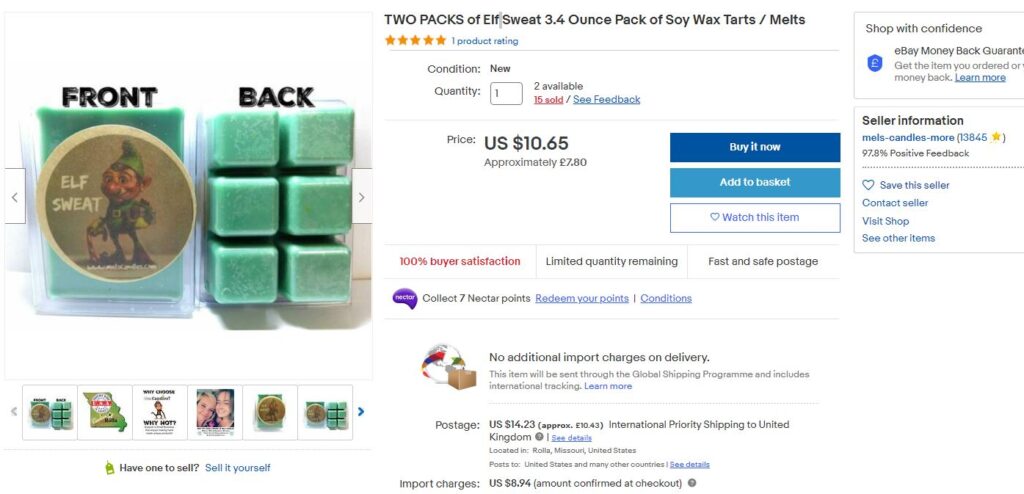 It seems they smell of Vanilla and Candy Cane – could be worse.
https://www.ebay.co.uk/itm/111487970676
If you have enjoyed reading this post, check out my other insights into eBay by clicking here – eBay Blog
If you would like to be added to our FREE Newsletter please fill in the form below: