Some of the strangest things we have seen sold on eBay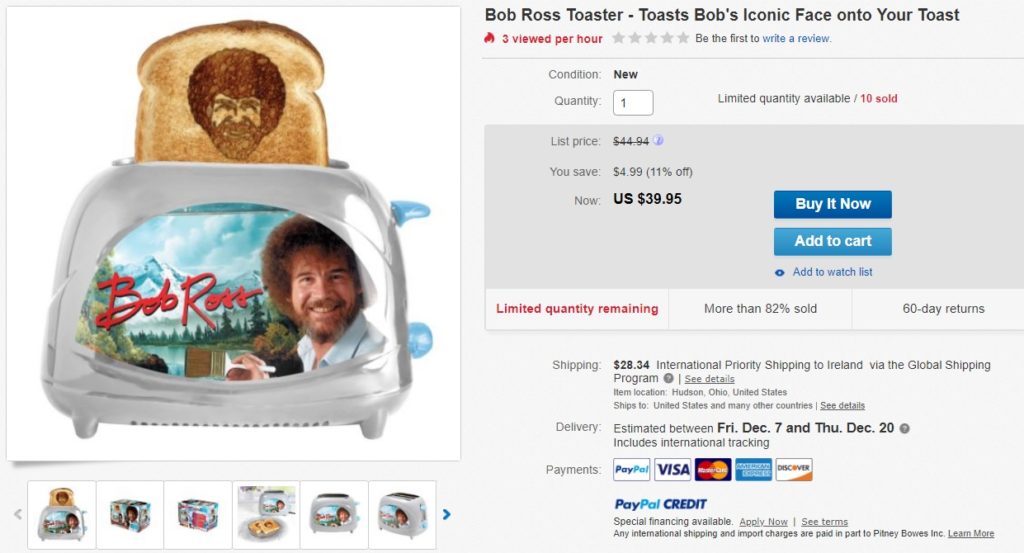 For people who really love – or hate – Bob Ross!
You can also buy a Bob Ross Waffle Maker which puts his face onto waffles.
North Tyneside businesses can get my help fully funded – Click here to contact me to find out how.
If you have enjoyed reading this post, check out my other insights into eBay by clicking here – eBay Blog
If you would like to be added to our FREE Newsletter please fill in the form below: