The rise of Social Selling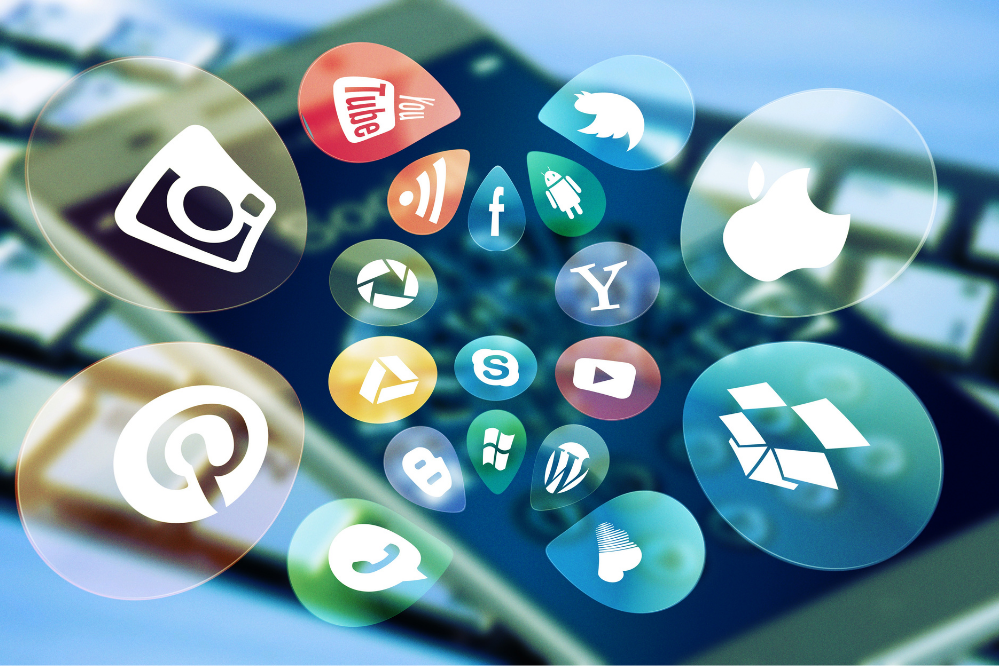 Social Selling is on the increase. As younger shoppers mature and acquire bigger wallets, they look to fewer mainstream channels to buy goods.
The Social commerce boom is seeing almost two-fifths of younger shoppers buy as they scroll, according to a recent trends report from Checkout.com.
The report found that 39% of shoppers aged between 18 and 35 are more likely to buy from a brand through its social media channels. It also revealed that over half (52%) of UK retailers believe social commerce is a key emerging trend for the sector.
The research suggests the UK will follow in China's footsteps, where just under two-thirds (61%) of Chinese consumers regularly watch live-stream social shopping content. The market is reportedly worth around 3.7 trillion Yuan ($6 billion USD).
Fraud is a key concern for just over half (51%) of UK consumers, who worry about how genuine their social media purchase is. Concerns for brands include sustainability (38%), payment innovations such as BNPL (32%) and the rise of online marketplaces (25%).
The research also found that UK businesses who have not optimised payment methods and security measures risk missing out on the boom, as demand for social commerce continues to grow.
Some 40% of UK retailers with both a physical and online presence expect their ecommerce business to grow over the coming year. As a result, almost a third (31%) are planning to invest in their social capabilities, although just 4% are looking to optimise payment facilities.
"We're expecting social commerce to take centre stage here in the UK," said Checkout.com's retail sector lead, Moshe Winegarten. "In fact, we believe it is necessary for long-term business success as a tech-savvy, younger generation pushes for new and innovative ways to shop.
"Retailers that can dispel consumer concerns around fraud and issues of trust who will reap the greatest rewards. Offering secure and protected payments will be key."
Some Social Media sites are ahead of the pack when it comes to streamlining the possibilities of sales through the platforms. Instagram for instance has an easy tie in with Etsy which means posts can be automatically linked to a specific listing on Etsy, making a purchase quick and easy. Facebook is also making headway with plans to provide a venue for sellers to operate out of, although progress seems to have been slow. Tik Tok is streaking ahead, with a unique combination of Social Proof, Influencers, Video content and quick links to purchasing sites.
TikTok is the world's fastest-growing brand, with more than 200% growth seeing it triple in brand value over the past year, according to the latest report from Brand Finance Global 500.
The social networking app is the highest new entrant to the report and has tripled in brand value over the past year, boasting 215% growth. Its value has increased from $18.7 billion in 2021 to $59.0 billion this year, as it claims its place as the 18th of the world's top 500 most valuable brands.
According to a recent email, TikTok Shop is "a brand new, innovative e-commerce marketplace, bringing together sellers, buyers and creators all within our app. By leveraging our powerful algorithm, merchants could engage their target audience with content and instantly convert them into customers. What's more, Accenture's survey of 10,000+ global social media users found shows that small business owners will have an easier chance to grow consumers base and business through social media versus online browsing".
More information: CLICK HERE
Wish, one of the world's largest mobile ecommerce platforms, have announced the roll out of Wish Clips – a new shoppable video feature that is designed to greatly enhance the customer experience and simplify the path to purchase. Although not Social Media, Wish Clips is part of "Discovery Commerce" and also utilises the power of video to both sell and market to potential shoppers, appearing on TikTok and other platforms.
Each shoppable video experience enables users to quickly gain more information about the product and envision the various ways it can be used or worn. With one tap, users can view the product details, visit the merchant's store, or add a product to their shopping cart. Buyers can also 'like' or report a video to Wish's content moderation team.
Wish Clips is already available to Android users in 9 key markets (Australia, Brazil, Canada, France, Germany, Great Britain, Italy, Japan, United States) and will be rolled out to iOS users starting in April.
"Merchants have the ability to create and upload 5-30 second eye-catching video clips that showcase their product in action. ​​Through Wish's merchant dashboard, merchants can access performance metrics to better understand how videos are able to drive sales for their products. The dashboard will be updated over time to include other metrics such as customer likes and watch time, in addition to a much more robust and streamlined user interface." Tarun Jain, Chief Product Officer, Wish
If you would like to learn more about creating short videos to market or sell on eBay or Social Media platforms, check out this useful guide: CLICK HERE
Get in touch to find out how we can advise on the best way to market your eBay account!
If you have enjoyed reading this post, check out my other insights into eBay by clicking here – eBay Blog
If you would like to be added to our FREE Newsletter please fill in the form below: