Selling through Social Media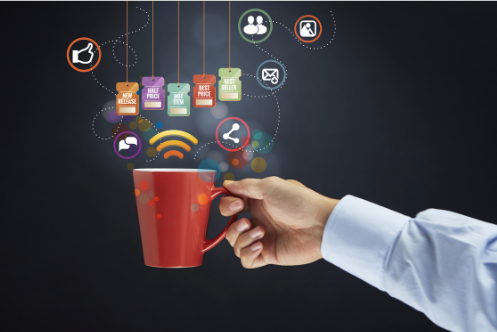 Several announcements and news across different Social Media platforms show how this sector is moving into eCommerce by adding features designed to make it increasingly easier to buy products directly through their sites.
Mark Zuckerberg posted on his Facebook page that there are more features coming soon to support businesses and make shopping easier across Facebook-owned properties.
"Instagram Visual Search: helps you discover products based on images that inspire you."
"Shops on Marketplace: more than 1 billion people use Marketplace each month, so we're making it easy for businesses to bring their Shops into Marketplace to reach even more people."
"Shops on WhatsApp: soon you'll be able to view a Shop in WhatsApp so you can chat with a business before buying something. Businesses only need to set up their shop once to have it work across Facebook, Instagram, and WhatsApp."
"Shop Ads: we're launching new ads to personalize the shopping experience and point you to a Shop's curated collection."
TikTok has seen shopping on its platform increase by an astonishing 553% during the pandemic as 'social commerce' becomes the next major battleground for retailers.
According to new data from Bazaarvoice, social media platforms including TikTok, Facebook and Instagram have all seen the number of purchases made through their platforms grow exponentially over the past year.
While TikTok shot ahead of its rivals, Instagram and Facebook still saw shopping grow 189% and 160% during the period respectively.
All three platforms have launched a raft of new features specifically designed to streamline both selling and buying practices through their platforms over the past 12 months.
"Since video content first took off a few years ago, its use in e-commerce is no longer just an option but a necessity," Bazaarvoice's senior vice president Ed Hill told Charged.
"No matter what social media platform you use, video content is king in 2021. The inclusion of shoppable videos on social media now needs to be a key feature in brand and retailer marketing strategies.
"TikTok's recent launch of in-app shopping will not only drive conversion with users but be an encouragement for brands to invest in advertising spend – a win-win for any social media platform. The brands that succeed in the coming decade will be the ones that take advantage of social media as emerging revenue channels, allowing them to engage and get closer to their customers."
Instagram's early push into social commerce, having launched its Shopping feature in 2018, has paid off seeing 64 per cent of respondents admit shopping with the platform last year, followed by 45 per cent for Facebook and 24 per cent for TikTok.
Google announced recently that it's partnering with Shopify, giving the e-commerce platform's more than 1.7 million merchants the ability to reach consumers through Google Search and its other services. The integration will allow merchants to sign up in just a few clicks to have their products appear across Google's 1 billion "shopping journeys" that take place every day through Search, Maps, Images, Lens and YouTube.
The company didn't offer extensive details about the integration, but it will involve a new "Shopping Graph" system, which would begin to pull together information from across websites, price reviews, videos and product data pulled directly from brands and retailers. The aim of this is to help better inform online shoppers about where to find items, what sort of reviews they received, which merchant has the best price, and more.
This Shopping Graph can span across Google's platforms, whether someone is discovering products through Google Search or even watching videos on YouTube for instance.
For example, when you now view screenshots of products in Google Photos, there will be a suggestion to search the photo using Google Lens, to help you find the item for sale. And Google announced earlier this year it was pilot-testing a new experience on YouTube that allows users to shop products they learn about from their favourite creators — a move to counteract the growing threats from TikTok and Facebook, and their own investments in e-commerce.
If you have enjoyed reading this post, check out my other insights into eBay by clicking here – eBay Blog
If you would like to be added to our FREE Newsletter please fill in the form below: