New Seller Metrics – eBay Spring Updates 2018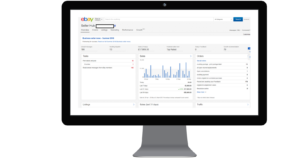 New Seller Metrics
As promised in the Spring update, eBay will be providing more information about Items not received and items significantly not as described in the Seller Hub. This means you will be able to see at a glance how many buyers are unhappy with their purchase, and how your statistics compare to "your peers" as eBay puts it.
eBay defines peers as "Peer comparisons are based on profile groups, taking into consideration the site, category, sales volume in the same assessment lookback period, average selling price, returns policies, item condition, postage services and estimated delivery date." This still leaves a wide margin of error as different items will be perhaps be grouped together wrongly.
We provide quarterly figures through Terapeak which are more useful, as they illustrate your main keywords.
The bigger issue with this is that later in the year eBay will punish sellers who perform worse than "their peers", but we need to see how eBay will translate that before further comment. However, the grouping of unhappy buyers in one place will be helpful.
More information here: https://sellercentre.ebay.co.uk/business/news/summer2018/improved-seller-standards?utm_source=SM&clk_rvr_id=1547290320048&utm_content=SR18.2&utm_medium=Tamebay&utm_campaign=Improved_Seller_Standards&rmvSB=true
If you have enjoyed reading this post, check out my other insights into eBay by clicking here – eBay Blog
If you would like to be added to our FREE Newsletter please fill in the form below: