Free Export Service from DIT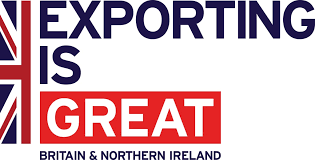 12 months on from the start of Brexit changes and for overseas sales there have been numerous issues with supply chains, transport delays, increased costs, and bewildering paperwork, not to mention IOSS numbers, EORI numbers and VAT to get your head around.
Help is at hand with a new free service from the Government export department.
You can either phone or email with any questions about exporting, and the site also signposts to other helpful articles about exporting and Brexit.
Contact details are here: https://www.gov.uk/ask-export-support-team
We've mentioned before about the significant support there is from Government about exporting, much of it free. Apart from tutorials and answers to specific questions, the DIT also provides introductions to potential overseas partners and may be able to subsides trade mission costs.
More info here:
https://www.great.gov.uk/?utm_source=govuk&utm_medium=homepagelink&utm_campaign=EIG
More information here: https://sellercentre.ebay.co.uk/grow-your-sales/reach-more-buyers/promoted-listings-advanced
Get in touch to find out how we can advise on the best way to market your eBay account!
If you have enjoyed reading this post, check out my other insights into eBay by clicking here – eBay Blog
If you would like to be added to our FREE Newsletter please fill in the form below: