eBay's Promoted Listings Advanced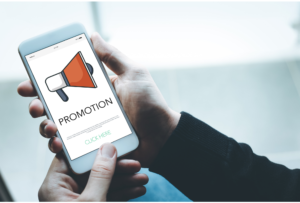 eBay recently announced a new version of Promoted Listings, called Promoted Listings Advanced (PLA). This works in a similar way to Promoted Listings Standard (PLS), but with one important difference: Where PLS charges a fee only if a clicked on listing is purchased, PLA charges a fee every time a listing is clicked. Using PLA is the only way for a seller to gain the very top spot in search results. According to eBay, 20% of all sales are made by the listing in the top position.
As with PLS, getting that top spot depends partly on your rate, partly on your seller metrics and partly on how briskly the item sells. This seems to be comparable to Amazon's Buy Box, with one big difference – with Amazon it's very difficult to see other sellers of the product, on eBay the top spot will still just be the top spot and other sellers will be visible underneath. The whole system appears to have been very closely modelled on Amazon's Sponsored Ads, even looking very similar visually.
A key difference with PLA is that sellers get to choose which keywords they want to target, instead of the generic search engine results. Keywords can be single or phrases, and negative keywords can be excluded.
As the names suggest, PLS is a simple and low cost way to gain more visibility – PLA is much more complicated to set up and monitor, and requires a more flexible marketing budget generally – mistakes are bound to be made when this option is first trialled, and a certain amount of costs will have to be factored in. PLS is also shown in many places around eBay, whereas PLA is only for the top spot, so it's advised to use both options.
Important Note: If you use both PLS and PLA on the same listing, you will incur BOTH sets of fees if a buyer clicks and buys through PLS.
There will be a fair amount of maths involved – if you currently have a best selling listing which is promoted through PLS at 10% per sale and sells at £20, and you make on average 10 sales a day, that cost is £20 in fees. You can see how many clicks the listing gets, so if it gets 100 clicks a day that means you can set a daily rate of 20p per click. You also have to set a daily budget and that could be £20 per day.
One thing to bear in mind is that it's now even more important to make sure your listings are very accurate – the last thing you want is buyers clicking into the listing believing you sell Nike trainers only to discover they are actually not genuine – no sale and you pay for the click.
There will also be the problem of competitors spending their downtime clicking away on your listings in the hope of making them unprofitable, as happens on Amazon.
Because this is a new service, eBay will be artificially boosting accounts that use it, at least until it is established, and for the time being there are few sellers using it. Early adopters may therefore benefit, so my advice at the moment is to trial the feature with a low daily budget and your most popular keywords in order to see if it increases sales. I advise committing to a week on just a few listings, preferably going with eBay's suggested bid rates. One week should be enough time to indicate whether or not it's a tactic worth pursuing.
More information here: https://sellercentre.ebay.co.uk/grow-your-sales/reach-more-buyers/promoted-listings-advanced
Get in touch to find out how we can advise on the best way to market your eBay account!
If you have enjoyed reading this post, check out my other insights into eBay by clicking here – eBay Blog
If you would like to be added to our FREE Newsletter please fill in the form below: