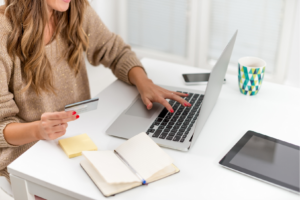 It is hard to imagine a world post Lockdown, with recent news suggesting some form of restrictions may last up to a year – however some plans roll on regardless, and one of those is eBay's Managed Payments plan.
eBay recently started emailing UK businesses to invite them to register for Managed Payments. This first stage is by invitation only, and involves the selected businesses registering with eBay, although nothing at all will happen until July at the earliest.
Acknowledging the profound global changes, eBay stated:
"In February 2020, we announced that starting later this year, eBay will begin managing payments in the UK following launches in the United States and Germany. A lot has changed since then, and we understand that this is a challenging time for many businesses. We still believe our new payment solution is an enhanced way to sell and get paid with a range of seller benefits. We have continued to work on developing the new experience.
We are now starting to progressively enable pre-registration for UK sellers whose features and tools usage is compatible with managed payments. In the coming weeks, many of you may receive a notice to pre-register on managed payments."
– Murray Lambell, VP UK Trading, eBay
It's unfortunate that eBay has still not published the details of how this will work in the UK – no mention of the fees, Ts and Cs etc, so although they ask businesses to sign up for it there is no clarity on what is being registered FOR.
If you have enjoyed reading this post, check out my other insights into eBay by clicking here – eBay Blog
If you would like to be added to our FREE Newsletter please fill in the form below: