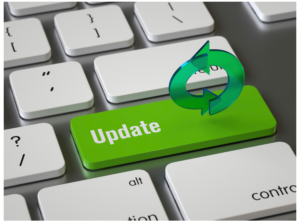 eBay recently announced the latest round of updates to the selling platform, and we look into them in more detail below.
As a summary, there are few surprises, and some helpful tweaks  –  a welcome relief as beleaguered sellers deal with both Covid related issues and Brexit.
Email invisibility
You may have noticed that eBay is no longer showing buyer's email addresses, but instead is anonymising them. This just brings eBay into line with other marketplaces such as Amazon who don't allow direct contact with buyers. Although this can be frustrating it does have a basis in buyer protection – unfortunately rogue sellers use the email address to contact buyers directly to provide a bad customer experience such as charging a restocking fee if buyers return damaged goods, or asking them to pay by BACS transfer which removes all eBay protection.
Time Away Tool
This replaces holiday settings which were only available to sellers with shops. This is a useful update as it is possible to schedule holidays now, and eBay will automatically extend your shipping times so you don't need to transfer listings to a longer postage policy. More details here: https://sellercentre.ebay.co.uk/business/news/september-2020/time-away
Promoted Listings restrictions for Below Standard sellers
eBay will not allow Below standard sellers to use the Promoted Listings option – as PL is now such an important part of selling on eBay this is a significant blow. It is an additional punishment for Below Standard sellers, piling on the pressure of an extra 4% in fees and crushingly low placements in search results. eBay is very serious about improving seller standards, but it can be too easy to slip into below standard despite being a good seller. More details here: https://sellercentre.ebay.co.uk/business/news/september-2020/promoted-listings-standards  
There are the usual category updates https://pages.ebay.co.uk/categorychanges/   and Item Specifics https://sellercentre.ebay.co.uk/business/news/september-2020/item-specifics plus changes relating to International sales https://sellercentre.ebay.co.uk/business/news/september-2020/international-index
There are a few more changes, please see here for full details: https://sellercentre.ebay.co.uk/business/news/september-2020/index  
If you have enjoyed reading this post, check out my other insights into eBay by clicking here – eBay Blog
If you would like to be added to our FREE Newsletter please fill in the form below: