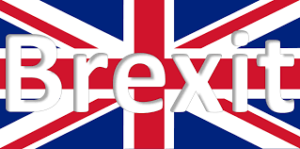 Sales in June have generally been down across the board on eBay, probably due to consumer uncertainty about the referendum.
Sales are expected to improve almost immediately now the result is known, although this may be short lived.
For many smaller sellers the uncertainty is very worrying, and it remains to be seen how the implications with tax, deliveries, consumer regulations etc will pan out.
Of course we will be welcome to buy from EU suppliers, but selling to EU buyers may become more difficult due to the possible restrictions the EU will put on Britain until the trade negotiations are concluded.
Some sellers are already preparing to stop selling to Europe because of the complications, and instead ramp up sales to the USA, Australia and the emerging markets of China and India.
More information here: The Guardian examines low sales
Interesting summary on implications for online sellers here: Tamebay looks at BREXIT implications
All of this won't have much impact until we have actually left, so the first bit of good news is that there will be plenty of time to put contingency plans into place.
The second bit of good news is that Britain, for all its faults, is generally an innovative and resourceful country, and we will find ways to make this work.
Keep Calm and Carry On.
What impact will BREXIT have on your business? Are you expanding or pulling up the drawbridge?
If you have enjoyed reading this post, check out my other insights into eBay here –  eBay Blog
Why not come along to my eBay Masterclass Training in Newcastle upon Tyne to learn more insights?

Topics include:
How to create a Search Engine Friendly eBay shop.
The Art of optimising titles.
Researching your market – Competitors and how to beat them.
How to get to the top of eBay Search results (eBay Cassini Search)
Introduction to trading internationally on eBay.
Top Rated seller Status – how to tell if it matters and how to get it
Using eBay Promotional Tools – buyers love a sale.
Advanced Selling Techniques, proven and experimental
Book a place here: eBay Masterclass