Brexit impact on Online Selling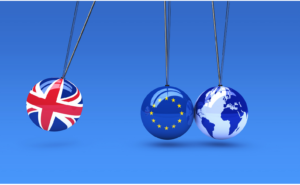 The UK has left the Europe – officially. However, although Britain has formally left the EU and the transition period is over, many aspects of the change remain the same.
This hasn't particularly helped many retailers and businesses, partly because the final deal was so late in being finalised. It's also becoming clear that far from negotiating a free Trade deal, there will in fact be tariffs imposed on many products. The Free Trade arrangement only covers goods manufactured in the UK or Europe, not those imported from elsewhere. The exception is if a raw material is imported and then used to create a different product – this has to cause the item to change its HS code.
According to the Brexit deal, a product must have less than 40% of its value originate from outside the UK or Europe. This will take time to assess and work out if price increases are necessary, and some big retailers have suspended all sales to the EU in the meantime.
The British Retail Consortium says that at least 50 of its members face potential tariffs for re-exporting goods to the EU, including Ireland.
The British Government has decided to phase in the new controls over the next six months, which does give businesses some time to make changes.
Northern Ireland has presented particular problems, and here the government has "adopted a temporary approach to applying declaration requirements for the movement of goods in parcels by express carriers and the Royal Mail Group." This means a three month breathing space for retailers, but with only two months to go there is no information yet about the details of future changes. https://www.gov.uk/guidance/sending-parcels-between-great-britain-and-northern-ireland-from-1-january-2021#moving-goods-from-great-britain-to-northern-ireland-until-31-march-2021
North Face, the outdoor clothing company, has recently put a notice on its website that "due to customs clearance issues caused by Brexit, the shipment of orders to Northern Ireland are suspended from December 28 until further notice".
It's not just tariffs causing problems – there is increased paperwork in the form of CN22 labels which need to go on every parcel, and hauliers have faced delays at ports in both directions, affecting supply chains both in and out of the country.
One issue already being reported is that UK sales to buyers in European countries may have to pay extra customs duties, and these can be significant amounts. The buyers will usually not have any warning there will be extra charges until the parcel arrives in the country, at which point they are presented with a sizeable bill to be paid before the item is released to them.
One example is British grandee Fortnum and Masons, who have paused deliveries to Europe because of Brexit regulations: https://support.fortnumandmason.com/hc/en-gb/articles/360016948818-Why-have-you-stopped-delivering-to-EU-countries-
There is anecdotal evidence that DIT advisors are telling businesses that their best move is to open a separate business within Europe to deal with these issues – the official government stance is that this not their guidance, but for bigger retailers it may make perfect sense. For smaller sellers it's probably not an option, but it will of course depend on what percentage of your sales are into Europe.
Even so, the implications of moving a portion of any business to Europe has enormous implications for any business, encompassing staff layoffs and recruitment, change of address, setting up premises or warehousing facilities and adapting processes.
Information about navigating the transition can be found on the Government website: https://www.gov.uk/transition
If you have enjoyed reading this post, check out my other insights into eBay by clicking here – eBay Blog
If you would like to be added to our FREE Newsletter please fill in the form below: