Bespoke Market Analysis (February 2017)
Latest news and comments about eBay and eCommerce 
New export opportunities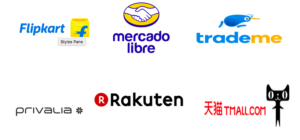 UK Trade and Industry has some useful ideas about exporting as an online seller. They have also negotiated a range of discounts and support for UK businesses looking to expand their export market. Many of the marketplaces they mentioned are familiar (eBay USA, Amazon in Europe etc.) but some of the more interesting marketplaces are in the emerging countries such as China and India. These have historically been very difficult to get into but this now seems to be changing and certain platforms such as TMall can now offer a way to sell directly to China and India.
Not without its challenges, these markets are potentially very profitable, with China in particular showing an appetite for British goods.
Here's a list of marketplaces:
https://selling-online-overseas.export.great.gov.uk/markets/search/?
If this is of interest, the next step is to contact UKTI and arrange a visit from your local representative, who will explain exactly what's available for each platform.
https://www.gov.uk/government/organisations/department-for-international-trade